General Uses including Out Patient, Home Care and Long Term Care Facilities
Using pH to confirm NG/OG tube placement is Evidenced Based Best Practice
Immediate confirmation of gastric acidity for NG/OG tube placement, without exposure to x-ray or visit to the Emergency Department (ED).
2005 and 2010, 45% of all cases of harm caused by a misplaced NGT reported by the United Kingdom's National Patient Safety Agency were due to misinterpreted X-rays.
RightSpotpH® and RightSpotpH® SmallBore
No Special Equipment Needed
Immediate confirmation of gastric acidity for confirming tube placement may improve patient care and reduce trips to the ED.
Can be used in ANY environment from hospital, clinic, outpatient facilities to home care.
No radiation exposure
If your hospital is reimbursed for bedside glucose testing, reimbursement may also be available for RightSpotpH® indicators with CPT Code 83986QW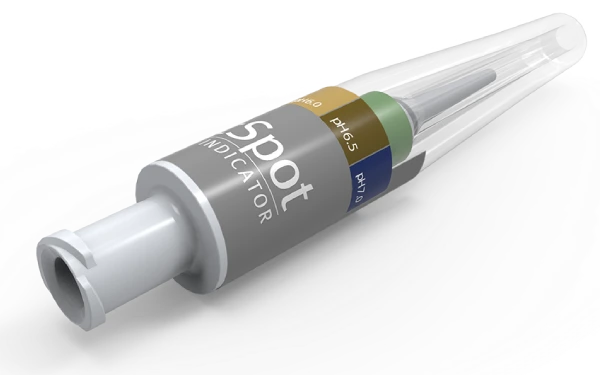 We invite you to read the growing body of evidence that supports using pH to confirm gastric tube placement.