Used to validate placement of ENFit NG/OG tubes
ENFit compatible gastric acidity verification for confirming NG/OG tube placement.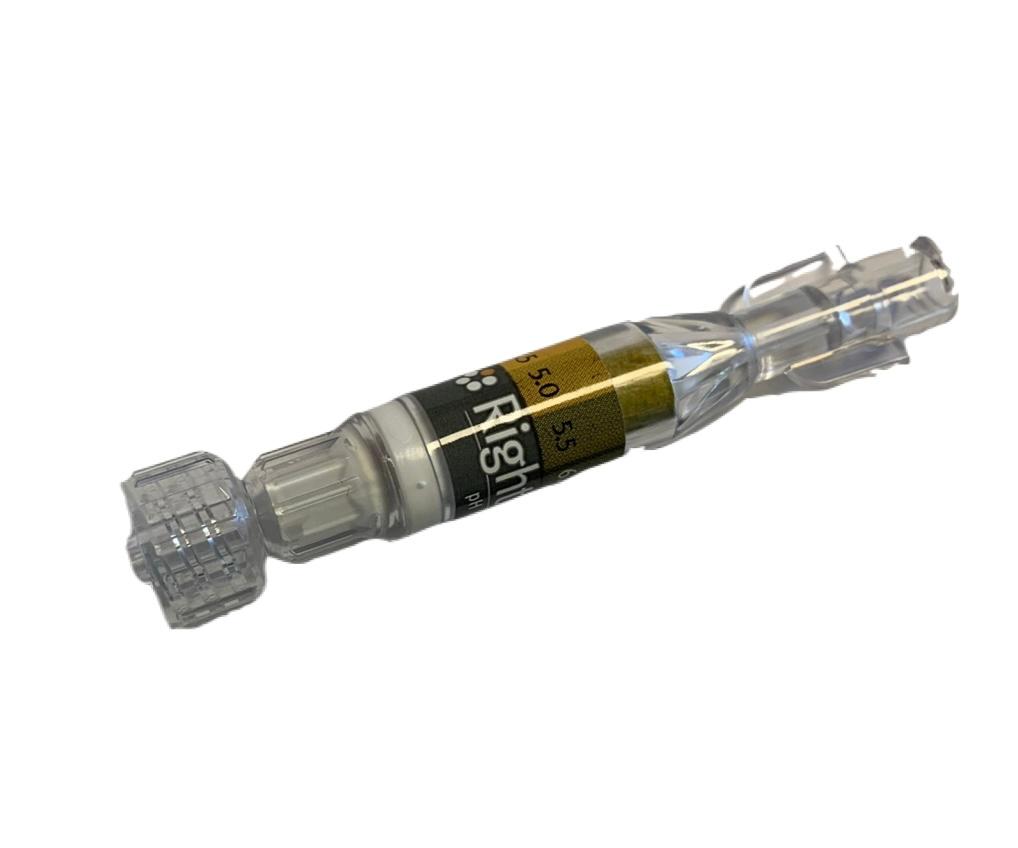 Published studies cite that 21-56% of tubes intended for the stomach are confirmed elsewhere in the body.*
US Nursing and Patient Safety Organizations have issued warnings to stop using auscultation and recommend the use of pH to confirm gastric placement**
United Kingdom and most developed countries use pH first line to confirm NG/OG tube gastric placement and only use x-ray if pH is not conclusive.***
In 2018 the US ASPEN will endorse and publish a Clinical Practice Statement that says to use pH first line and only use x-ray if pH is not conclusive.
NPSA Patient Safety Alert (March 2011)***
Higher rates of misplacement with x-ray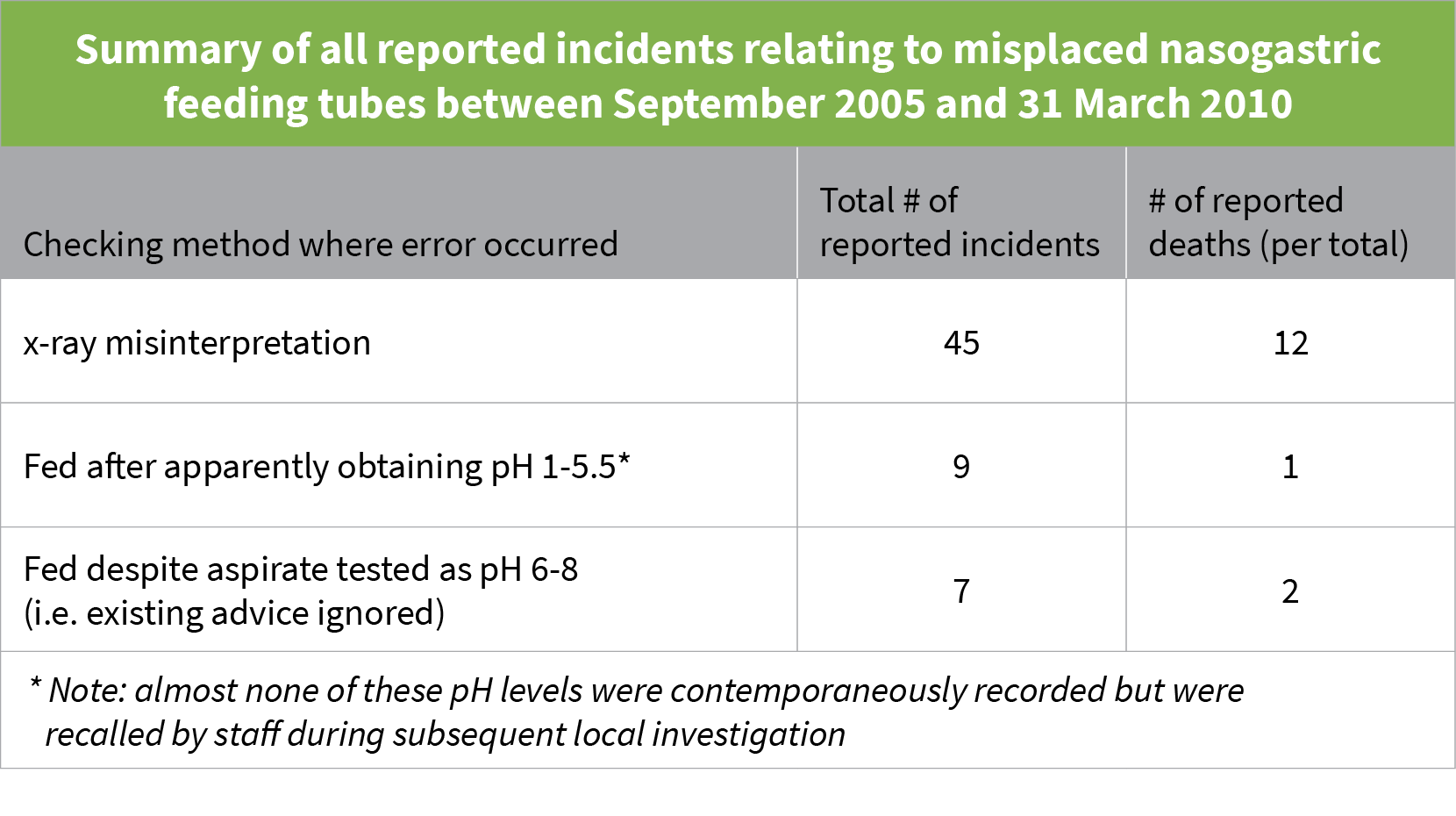 The ONLY FDA cleared, CE Marked, CLIA waived product that uses pH to confirm gastric acidity for tubes intended to end in the stomach.
Immediate results
No x-ray/radiation exposure
No daily QC requirements, no exposure to gastric fluids, accurate
Reimbursement: CPT Code 83986QW
Some think of using our pH indicators as an insurance policy to improve the safety of placing tubes with little to no added cost to the hospital. If your hospital is reimbursed for bedside glucose testing you may be able to get reimbursement for the RightSpotpH®
Single-use only. Latex free
*The Journal of Perinatal & Neonatal Nursing (2015) Following the Evidence. Enteral Tube Placement and Verification in Neonates and Young Children. Clifford, Patricia; Heimall, Lauren; Brittingham, Lori; Finn Davis, Katherine; Neonatal Intensive Care (2015) Validation Study of the RightSpot Infant pH Indicator for Verification of Feeding Tube Placement in the Neonatal Intensive Care Unit. Martin, Gregory C.; Wade, Christine.
**ENA Clinical Practice Guideline (2015); AACN Practice Alerts (2005 & 2016); CHABlind Pediatric NG Tube Placement Patient Safety Alert (2012)
***NPSA Patient Safety Alert, NHS (March 2011)