RightBio Metrics at ASPEN '23
Thanks to all those wonderful dietitians, physicians, and nurses attending the ASPEN 2023 Nutrition Science & Practice Conference for stopping by Booth #518 to learn more about the RightSpotpH Indicator–the simple & highly accurate device to confirm NG/OG tube placement. ASPEN is held each year by the American Society for Parenteral and Enteral Nutrition. Healthcare providers of all kinds gather to share the most important developments in nutrition science and practice.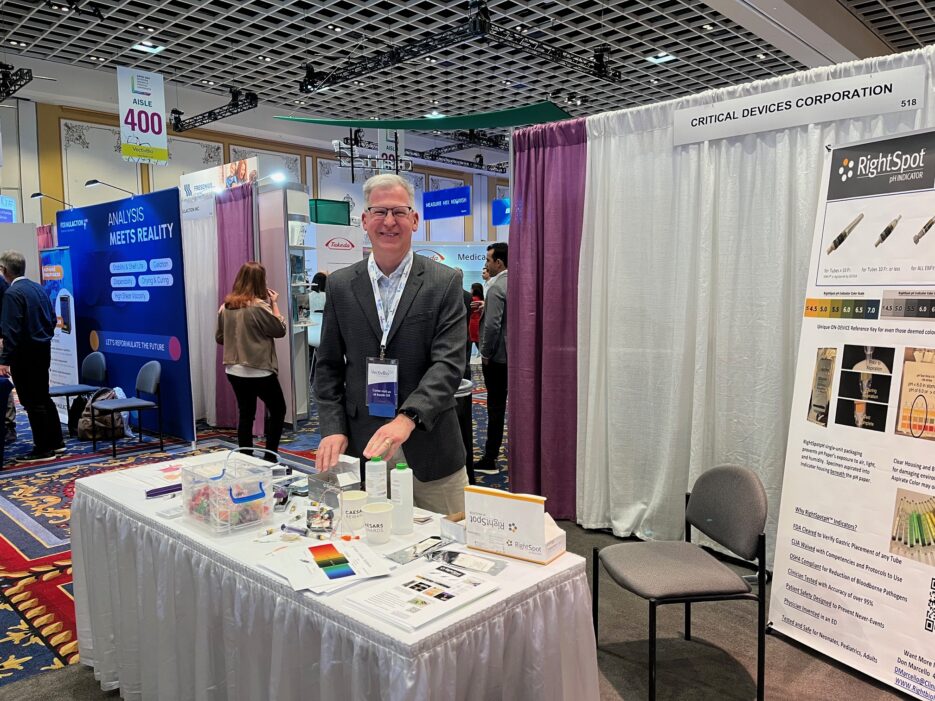 The RightBio Metrics team was there as well, furthering our mission of eliminating harm caused by misplaced, displaced, or dislodged NG/OG tubes. Common techniques used to confirm NG/OG tube placement today are inaccurate, and the latest studies show that feeding tubes, when dislodged into the esophagus, can unfortunately lead to aspiration pneumonia. RightBio Metrics wants to put an end to these unfortunate complications with the RightSpotpH Indicator, a simple device that offers a quick and highly accurate method to confirm gastric placement of NG/OG tubes in neonates, pediatrics, and adults alike.
Now I'm looking forward to making this patient safety item standard of care at your hospitals. Implementing best practice evidence based medicine is important for all. We encourage you to explore our website and blog to learn more about RightBio Metrics technology and how we're making huge contributions to enhancing patient safety. Contact us today for more information.